Martine Combemale received the Légion d'Honneur
Published on Jan 07, 2020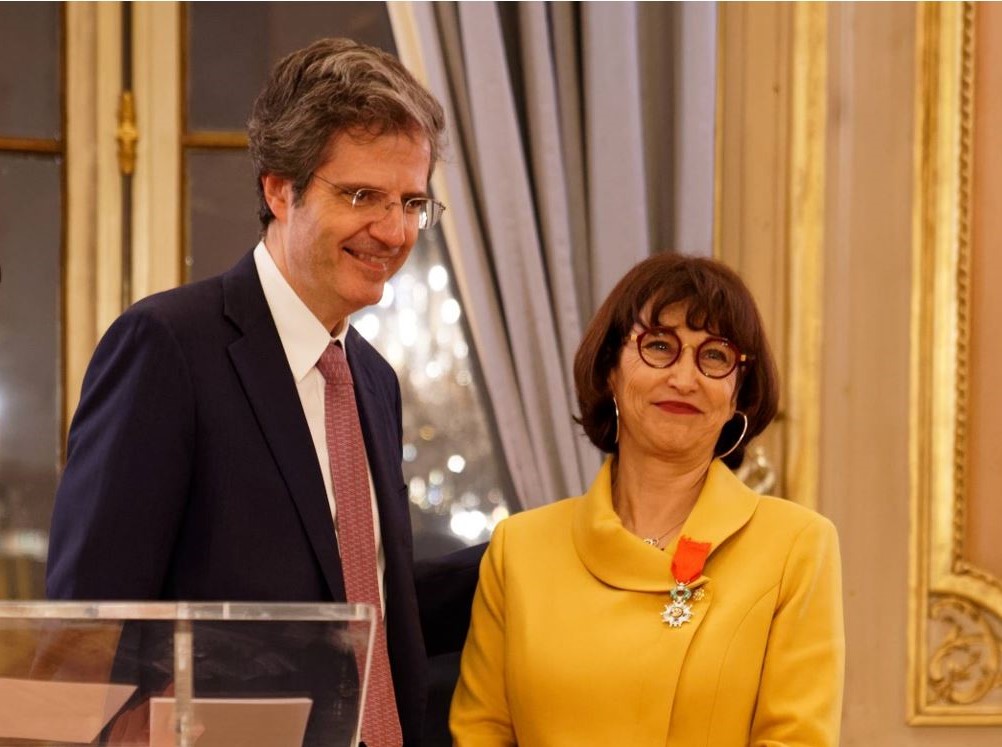 The founder of the Toulouse-based NGO Ressources humaines sans frontières (RHSF), Martine Combemale, was awarded the Legion of Honour medal on 7 January 2020 at the Quai d'Orsay for her relentless action against child labour and forced labour in subcontracting chains.
Read the article Forum Eco, January 2020.
A nice recognition
This distinction comes 13 years after the creation of the NGO RHSF. During the ceremony, Mr François Delattre, Secretary General of the Ministry of Europe and Foreign Affairs, hailed a "unique initiative in France" and an "exemplary commitment to human rights and dignity […] honouring our country and our humanity". He recalled the successes achieved by RHSF against child and forced labour: improvement of working conditions in Chinese factories, prevention of child labour in coffee and banana plantations in Panama, launch of the "Challenge 8.7" in France to achieve the United Nations' sustainable development objective (SDO) n°8.7 which aims to eradicate forced labour by 2030 and child labour by 2025…
Towards an ambitious partnership with the Quai d'Orsay
On the occasion of this ceremony, Mr François Delattre called for an ambitious partnership between the Quai d'Orsay and RHSF to experiment in its "Lab 8.7" with new solutions to combat child and forced labour.
While the challenge of making a tangible contribution to the eradication of forced labour and child labour is great, Martine Combemale is determined: "I am convinced that we can move mountains if we all work together. We have to move forward, not for ourselves, not for our ego, but because we are all accountable and often the beneficiaries of injustice. (…) All the children of the world have the right to dream, not only ours".